April Divas Wine and Dine
Event on 2014-01-15 18:00:00

Please Join us for Aprils

Divas Wine and Dine

Networking and Social Event

Wednesday, April 16, 2014

Empire Grill

1435 Hertel Ave

Buffalo, NY 14216

Our Charity of the Month is .

Dress for Success

The mission of Dress for Success Buffalo is to promote the economic independence of disadvantaged women by providing professional attire, a network of support and the career development tools to help women thrive in work and in life. Dress for Success Buffalo seeks to give the essential confidence boost and encouragement to help women succeed in their interview; and then to offer employment retention support that helps those women keep their jobs and turn them into rewarding careers. Our vision for this affiliate is not just to clothe the women in our community but to help them realize that they are smart, capable, worthy women. We seek to instill in them the belief that they can strive for something better for themselves and succeed, that they owe it to themselves to make their lives better. We want to show these women what they can be, who they can be, and that there are many people who believe in them and as a result, that they can believe in themselves.

We will also be Featuring

Stephanie Valentine /Candy Coated Bags – Proprietor

Candy Coated Bags is an online Handbag Boutique offering the latest styles & hottest colors for the fashion forward woman. Candy Coated also can do in home parties. CC Bags also works with non-profit organizations to assist teenage girls to Dream Believe & Become beautiful, confident & productive women. The mission of Candy Coated is to assist in allowing young girls the chance to become beautiful, confident and productive women. This is done through working with local and national non-profit organizations and assisting with fundraisers, donations and even a "Purse of the Month" feature to bring light to a particular program.

Park Lane Jewlery & Mary Kay /Tiffany Miller Proprietor

Park Lane Jewelry is jewelry that is worn on Dancing with the Stars and the E! Hollywood red carpet by several celebrities. The jewelry is stunning and eye catching and will spark a conversation wherever you wear it. All the jewelry comes with a forever guarantee. Mary Kay is 50 years old and America's #1 makeup and skincare line. The line includes Mary Kay at play items-eye shadows, lip crayons eye crayons all each. Men cologne, skin care, after shave and shaving foam, teenagers acne proof line, Time wise Anti- aging formula, botanicals for sensitive skin, and a skin care line

Chic Impressions / LaShawna Donmore Proprietor

Chic Impressions Boutique's goal is to provide a high level of professionalism and service, while offering quality, affordable accessories and apparel that will accommodate every body type and style. Chic Impressions Boutique commits to keeping up with the latest, trendy fashions as well as the unique and contemporary styles of today's modern woman.

Mix and Mingle starting at 6:00 pm, Dinner served at 6:30

We Will Enjoy a 3 Course Meal

Each course comes with a Wine Sample (3 oz.)

*Organic field greens w/pancetta & vodka mayo dressing*

*Mocha BBQ petit grilled filet, topped w/ honey sweet potato strings and grilled asparagus*

*Pan seared parmesan encrusted served with lemon cream sauce, whipped potato & asparagus*

*King salmon rubbed in a honey brown sugar soy mix with garlic whipped potatoes and grilled asparagus*

Dessert

*Red velvet cake*

The Cost is .00 per person

Partial proceeds will be donated to Dress for Success

For direct payment by cash or check, please contact:
Genia Myers Collins @ 716-390-3000
LaToya Williams @ 716-864-4193

Monica Lewis @ 716- 217-0628

There will be a Raffle and other Giveaways!

We Look Forward to Wining and Dining with You!

at Protocol Restaurant
6766 Transit Road
Buffalo, United States

April Divas Wine and Dine
Event on 2014-04-16 18:00:00

SOLD OUT!!

Please Join us for Aprils

Divas Wine and Dine

Networking and Social Event

Wednesday, April 16, 2014

Empire Grill

1435 Hertel Ave

Buffalo, NY 14216

Our Charity of the Month is .

Dress for Success

The mission of Dress for Success Buffalo is to promote the economic independence of disadvantaged women by providing professional attire, a network of support and the career development tools to help women thrive in work and in life. Dress for Success Buffalo seeks to give the essential confidence boost and encouragement to help women succeed in their interview; and then to offer employment retention support that helps those women keep their jobs and turn them into rewarding careers. Our vision for this affiliate is not just to clothe the women in our community but to help them realize that they are smart, capable, worthy women. We seek to instill in them the belief that they can strive for something better for themselves and succeed, that they owe it to themselves to make their lives better. We want to show these women what they can be, who they can be, and that there are many people who believe in them and as a result, that they can believe in themselves.

We will also be Featuring

Stephanie Valentine /Candy Coated Bags – Proprietor

Candy Coated Bags is an online Handbag Boutique offering the latest styles & hottest colors for the fashion forward woman. Candy Coated also can do in home parties. CC Bags also works with non-profit organizations to assist teenage girls to Dream Believe & Become beautiful, confident & productive women. The mission of Candy Coated is to assist in allowing young girls the chance to become beautiful, confident and productive women. This is done through working with local and national non-profit organizations and assisting with fundraisers, donations and even a "Purse of the Month" feature to bring light to a particular program.

Park Lane Jewlery & Mary Kay /Tiffany Miller Proprietor

Park Lane Jewelry is jewelry that is worn on Dancing with the Stars and the E! Hollywood red carpet by several celebrities. The jewelry is stunning and eye catching and will spark a conversation wherever you wear it. All the jewelry comes with a forever guarantee. Mary Kay is 50 years old and America's #1 makeup and skincare line. The line includes Mary Kay at play items-eye shadows, lip crayons eye crayons all each. Men cologne, skin care, after shave and shaving foam, teenagers acne proof line, Time wise Anti- aging formula, botanicals for sensitive skin, and a skin care line

Chic Impressions / LaShawna Donmore Proprietor

Chic Impressions Boutique's goal is to provide a high level of professionalism and service, while offering quality, affordable accessories and apparel that will accommodate every body type and style. Chic Impressions Boutique commits to keeping up with the latest, trendy fashions as well as the unique and contemporary styles of today's modern woman.

Mix and Mingle starting at 6:00 pm, Dinner served at 6:30

We Will Enjoy a 3 Course Meal

Each course comes with a Wine Sample (3 oz.)

*Organic field greens w/pancetta & vodka mayo dressing*

*Mocha BBQ petit grilled filet, topped w/ honey sweet potato strings and grilled asparagus*

*Pan seared parmesan encrusted served with lemon cream sauce, whipped potato & asparagus*

*King salmon rubbed in a honey brown sugar soy mix with garlic whipped potatoes and grilled asparagus*

Dessert

*Red velvet cake*

The Cost is .00 per person

Partial proceeds will be donated to Dress for Success

For direct payment by cash or check, please contact:
Genia Myers Collins @ 716-390-3000
LaToya Williams @ 716-864-4193

Monica Lewis @ 716- 217-0628

There will be a Raffle and other Giveaways!

We Look Forward to Wining and Dining with You!

Browse Publishing Campaign relevant to Guts.com :
Guts.com

at Protocol Restaurant
6766 Transit Road
Buffalo, United States
« previous post
St. Lawrence County Clerk Begins E-...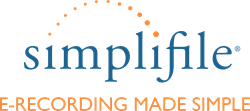 Contribution from AD Network with Guts Casino :Guts CasinoNew York has opened another e-recording jurisdiction, St. Lawrence County, giving recording customers such as title companies and attorneys the ability to submit documents to the clerks office for recording online, saving time and mone...
next post »
capsicums for sale at borough marke....
Selected Fashionable capsicum Imagery capsicums for sale at borough market, london!!!!Image by lone snapper taken with a point and shoot !!! view in large size pl !! Capsicum sp.? SolanaceaeRandom MyAdMarket Affiliate AD involving Supercasino :SupercasinoImage by Andreas Ka...
11 Responses to "April Divas Wine and Dine"
Posts with similar tags
No post with similar tags yet.
Posts in similar categories
About Me Sample Title
This is a sample text about you. You may login and go to the Finojaho settings page and edit this text. Here you can display a summary of your website or anything that is interesting to your visitors. You also can disable this section completely. You have full control thru the settings page.